Picking the Perfect Foam Gym Mats
Whether you are looking to outfit your own home gym or a large commercial gym, you're going to want to pick a foam gym mat that is made from quality materials and fits great into the space. Not only can purchasing the perfect foam gym mats help protect your floors, but it can also prevent injuries from trips or falls. It's also important to note that certain types of fitness activities require certain types of mats.
In this article, we will address:
What are the advantages of foam gym flooring?
The different materials that foam mats are made of.
What are the advantages of foam gym flooring?
Foam floor mats are the go-to choice for gym flooring because they are versatile, durable, and able to cushion falls and prevent injuries. No other piece of equipment within your gym will help to safeguard your athletes from harm more than foam mats. In fact, some gym mats are rated for falls over critical heights of 1.5 m, making them safe for combat sports, which involve throws, trips, and grappling movements over waist height.
One other added benefits of foam flooring is that many of them have a high traction surface textures which can help athletes gain footing when performing hard movements. High-quality mats with increased grip can make all the difference between an athlete being able to make lightning quick movements and trade blow-for-blow with their opponents, and an athlete slipping about on a slippery surface.
Read More:
Different materials for gym flooring
The right material from your martial arts flooring depends entirely on your needs. Just as there are so many different martial arts training styles, there are also many different fitness mats to purchase. For example, if your martial arts discipline primarily focuses on stand-up striking like karate, kickboxing, or boxing, then it may be in your best interest to purchase foam mats with a high grip surface texture. Below, you can find the most popular materials which gym flooring is made of:
EVA foam
Ethylene-vinyl acetate (EVA) is a high-quality foam which is used in many industries, from athletic flooring in gyms to construction and manufacturing purposes. The reason for its widespread use results from its shock absorbing and insulating properties. It can easily absorb the impact from falls, and can bounce back to its original shape fairly easily. As a result, EVA mats are great to use in a fitness centre or home gym.
They're also incredibly soft and provide a great surface to train your ground game. Many feature a non-slip surface which prevents mat burn.
One of the major benefits of EVA foam mats is that they are waterproof, making them easy to wash and scrub. EVA foam is a closed cell foam, which means that water, sweat, and other dirt and debris cannot penetrate past the outer shell. They are safe to use outdoors, and will actually hold up for several seasons during cold weather.
For those gym owners who need a solid mat with a modest, easy-to-afford price for their gyms, EVA foam mats are one of the most inexpensive athletic flooring that options on the market. They're great to use in a home gym, but they can also be used in many settings, including:
Shop or garage flooring
Kids play mats
Outdoor flooring
EVA foam mats are a popular item on British Martial Arts Mats, and some of the best-selling items on the site are EVA foam jigsaw mats. Below, look at the most popular EVA foam mats on the site:
XPE Foam Mats
Cross-linked polyethylene (XPE) foam is a wonderful mat to choose to outfit your gym. A solid and durable mat, XPE foam provides superior cushioning ability when compared to other foam mats. Quickly becoming one of the most popular new types of mats on the market, XPE foam mats are user-friendly, and odourless. EVA foam mats tend to off-gas an acrid odour when you first take them out of the package, but XPE foam mats have no such odour.
Another great thing about XPE mats is that they are available in many different types of flooring options. For example, on British Martial Arts Mats, we have XPE foam mats that are available in jigsaw mats, rollout mats, and wall mats.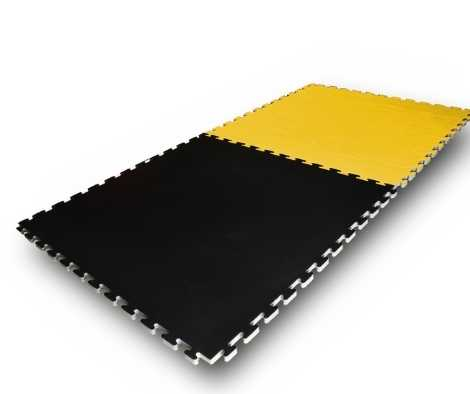 Jig saw mats feature connector pieces which resemble puzzle pieces, and these connectors fit into one another, creating a solid fit. These mats are light weight, and are easy to use for those trainers who need a mobile exercise space, but also easy to cut and fit to create a permanent training surface in most gyms.
Rollout mats: These mats are great to use because they're easy to deploy, available in many sizes, with sections up to 12 m in length. Rollout mats are also easy to cut and fit to specific spaces, creating a permanent athletic floor for your exercise needs. Featuring Velcro connector pieces, rollout mats lock together, preventing movement and gaps to form. They are also great to use in large gyms where you need to cover lots of square metres of area.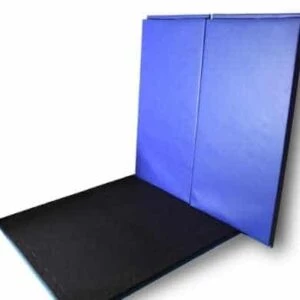 Wall pads: This type of mat is designed to minimize injury by covering walls with protective XPE foam mats. These mats are easy to adhere to a wall, and even those with minimal construction experience can set them up. Another added benefit of wall pads is that they come in many colours, which can allow you to highlight your own individualised brand with your distinct colour.
PU Foam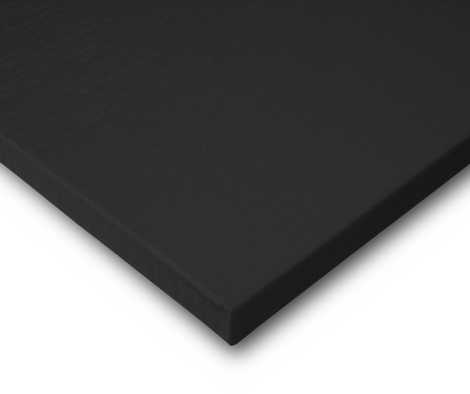 Polyurethane foam is an open-cell foam which has great impact absorption properties. The outside surface of PU foam is permeable, allowing air to come in and out, and this creates pockets of air to cushion falls. You may see PU foam mats in a lot of dangerous athletic competitions, like gymnastics, cheerleading, and stunts performed for movies. They are great to use in martial arts training, as they help to provide a little extra protection for athletes when they fall.
One of the most popular types of PU foam mats that British Martial Arts Mats offers is the judo mat. Judo mats are made from reconstituted PU foam (tiny bits pressed together to form a large mat), wrapped in a nonslip tatami vinyl surface, and heat-welded to a high traction base.
Rubber mats
In addition to foam mats, rubber mats are the other most popular type of mats available on the market. If you're looking to get athletic mats to place underneath of your fitness equipment, consider purchasing rubber gym mats. Rubber is a durable, versatile material, able to take a tonne of abuse. For areas where you will be training using heavy weights, like barbells and dumbbells, rubber mats help to protect the subfloors from damage, and even provide a bit of traction to your athletes.
You'll notice that rubber has a certain degree of springiness, and some athletes have remarked that they can even feel the barbell jump back at them when they drop the weight. What this goes to show you is that rubber is able to displace high forces from dropped weight, spreading the kinetic energy out and preventing the weight from hitting in one spot.
Conclusion
No matter what type of mat you choose to get, you can find one that'll fit your needs at British martial arts mats. Foam mats are durable, easy to use and install, and incredibly easy to clean. Be sure to look through the different types of mats available and find the one that fits your price range and your needs.
If you ever have a question about any of the materials offered on our site, reach out to us and chat with a customer service representative. We have been in the business for almost 20 years, and that experience allows us to know exactly how to serve our customers to the best of our abilities. With tonnes of five-star reviews, you'll enjoy the experience of dealing with professionals who know their stuff about the stock that we have available.
Author: David Van Kooten